FAQ
---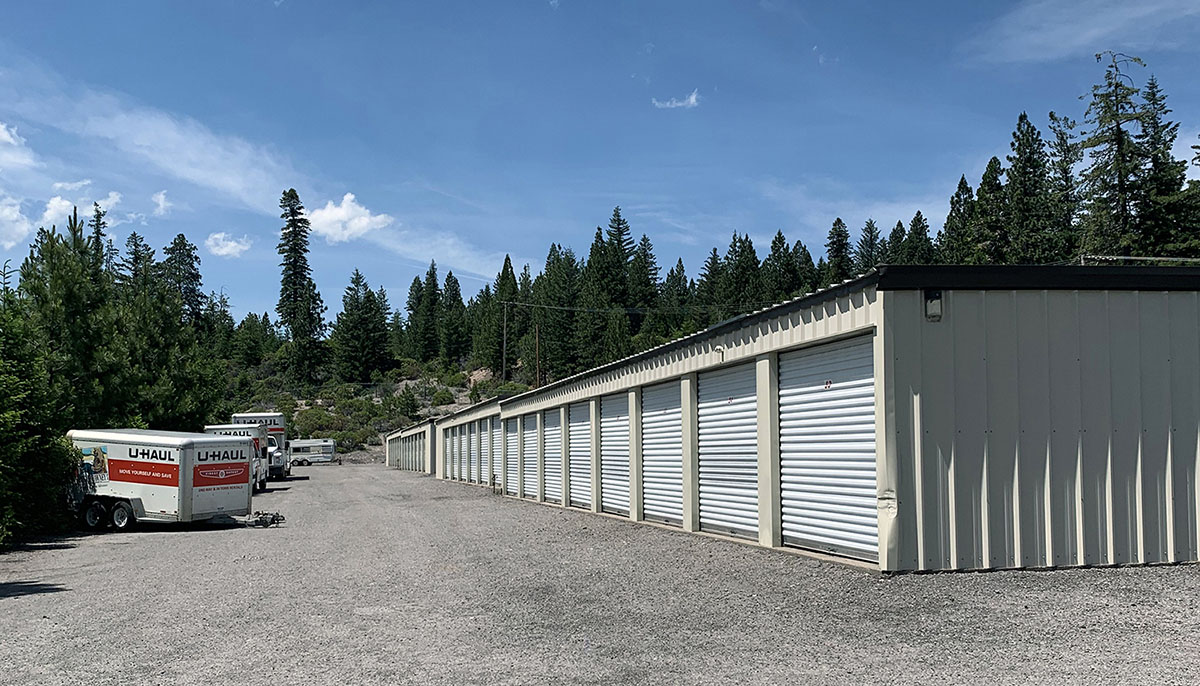 How far are you from Mt. Shasta?
We're approximately 10 minutes (5.5 miles) from Mt. Shasta. Visit our driving directions page for more info.
What are your office hours?
9:00am-5:00pm | 7 days/week
Closed for Lunch
1:30pm-2:30pm | 7 days/week
What are your access hours?
7am-9pm | 7 days/week
Do you offer storage for students?
Of course! We're a great option for students and just a few miles south of College of the Siskiyous. Visit our driving directions page for more info.
Is your property secure?
We take security very seriously. We have a barb wire fence surrounding the property, security cameras throughout the facility, and access only through a security gate. Only people who are renting a unit from us can access our facility.
What sets you apart from other storage facilities?
Our friendly staff are knowledgeable and eager to help and we have a wide selection of unit types and sizes with convenient, drive-up access. We also offer various U-Haul rental options, moving supplies, and even a "Take-a-Box Leave-a-Box" feature to help those moving on a budget.
How can I get started?
Give us a call at 530.926.0247 or stop by! We'd love to show you around!